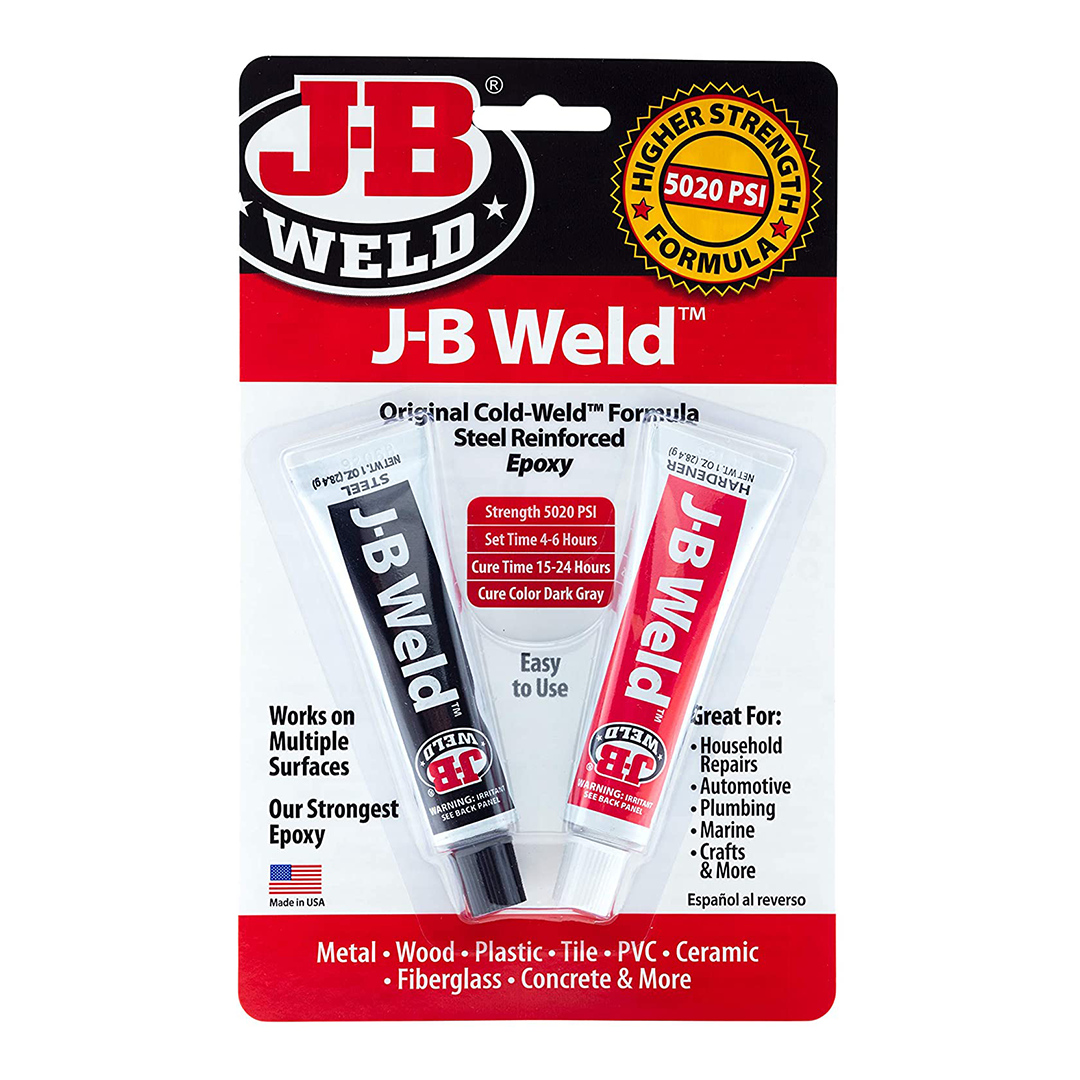 JB Weld
JB Weld Glue for Aluminum Bracket
This glue is usually used when gluing the aluminum bracket, male and female together. It is advised to use it in combination with set screws for a very secure installation. When using glue, it becomes a more permanent installation and is very hard to uninstall.
JB Weld offers a permanent bond, and is non-flammable, waterproof, flexible and paintable.
Designed to meet high performance automotive and industrial requirements.
For use on metal, wood, glass, fabric, and more plastics.