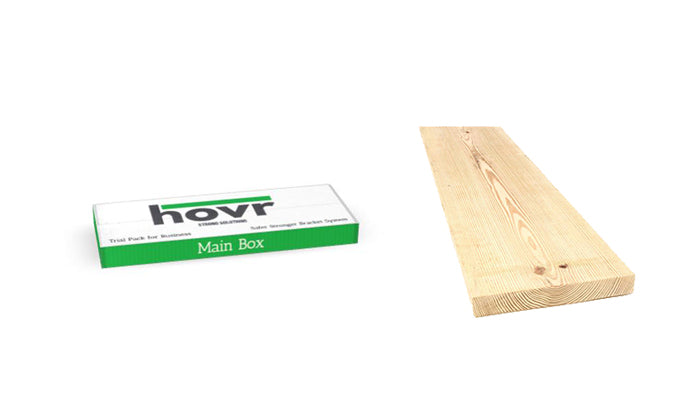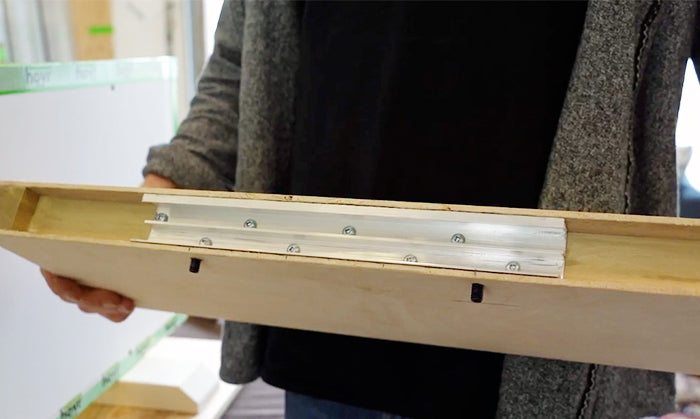 Standard Introductory Pack With Shelf
[shortdesc] Introducing the Standard Introductory Pack With Shelf! You receive a complete demo shelf that has the Hovr Bracket System already installed. See how the Hovr Bracket Systems works and how it can benefit your business in just a quick 5-10 minute installation!
Free shipping across Canada! USA & International shipping available. If you would like an Introductory Pack that also includes brackets, please see our Premium Introductory Pack. The demo shelf may not look like the shelf pictured here.[/shortdesc]
OVERVIEW
The strongest floating shelf you will ever make is with the Hovr Bracket System. Try out the new industry standard for floating shelf hardware.
> Sugar Pine Floating Shelf (approx 20" x 6"x 2")
> Pre-installed Hovr Bracket System into the demo shelf
> A quick 5-10 minute installation onto the wall and that is it. See how quick and easy the Hovr Bracket System can be!

DEMO VIDEO


BENEFITS & ADVANTAGES
> Lightweight + clean (6063 T6 Aluminum)
> 10 minute installation
> Any wall is good, just maximum load will change
> Best value on the market
> Put a level line on wall (laser) install male. Click in shelf, tighten set screw, & that's it
TECHNICAL INFORMATION
> Height: 1.506 inches
> Depth: 0.904 inches

> Length: Standard length is 96 inches

> Mounting: Male bracket to the wall
> Color/Finish: Mat aluminum finish - non-coated

> Gauge/Material: 6063 T6 Aluminum

> Weight Capacity: 300lbs average